Governors
Members of the Governing Body are representatives of the parents, staff, church and local community.
They have responsibility for setting and monitoring the school's strategic development, performance, standards and use of resources, as well as setting the school's ethos.
Governors are actively involved in the life of the school and all are regular visitors.
Please click here for our latest Governor blog.
The pupils themselves are involved in planning the future development of Holy Trinity School via their own School Council - an activity they value and enjoy.
The Governing Body of Holy Trinity Church of England Primary School 2017-2018 consists of 10 members and 1 Associate Member and operates with 4 committees.
Our Chair of Governors, Mrs Stephanie Shaw, can be contacted via email (stephanie.shaw1@hotmail.com)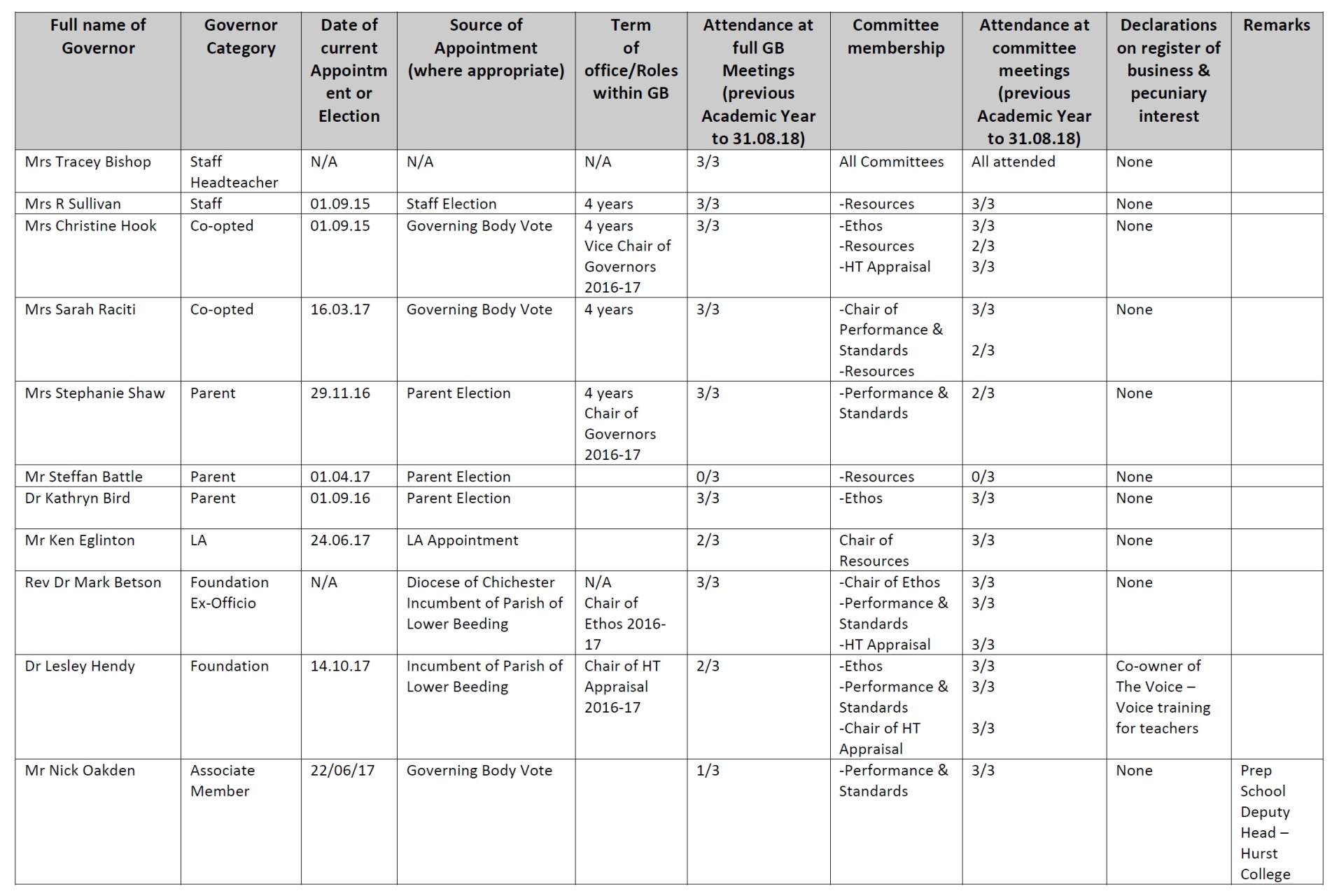 Individual Roles:
Health and Safety | Christine Hook
Child Protection | Sarah Raciti
Inclusion/SEND | Sarah Raciti