Outdoor learning
At Holy Trinity School we take every opportunity to make the most of our rural setting. We recognise how important working in nature is for children's mental well being. The school is situated at the end of a quiet cul-de-sac and bordered on one side by the village recreation ground which is surrounded by mature trees. As well as having our own large field with mature trees at one end, we make good use of this area to extend our curriculum learning in science and other subjects. Beyond this there are extensive woods and farmland which all classes not only visit for regular Forest School sessions, with trained Forest school leaders, but also for cross curricular work with their teachers; the Puffins annual blue-bell walk is a firm favourite.
As well as having two playgrounds, we have developed our field to include a running track which classes use regularly for breaks between lessons. More recently our active PTA funded a 2 day willow workshop, during which the children built a willow dome, which is used by the children at break-time but can hold a whole class when working outside. Each class also has direct access to their own outside area and whenever possible we value providing opportunities for the children to work outside.
In lockdown our Year 5/6 class pledged to increase biodiversity within our school grounds, winning several grants to create our own Wildlife Area. They did all the work on this project themselves, from applying for funding to design and construction. We are thrilled to see it develop this year and children from all classes regularly work out there to extend their science lessons on plants and animals and their habitats. This was the area at the start of the project and changes during the first term's hard work by the children.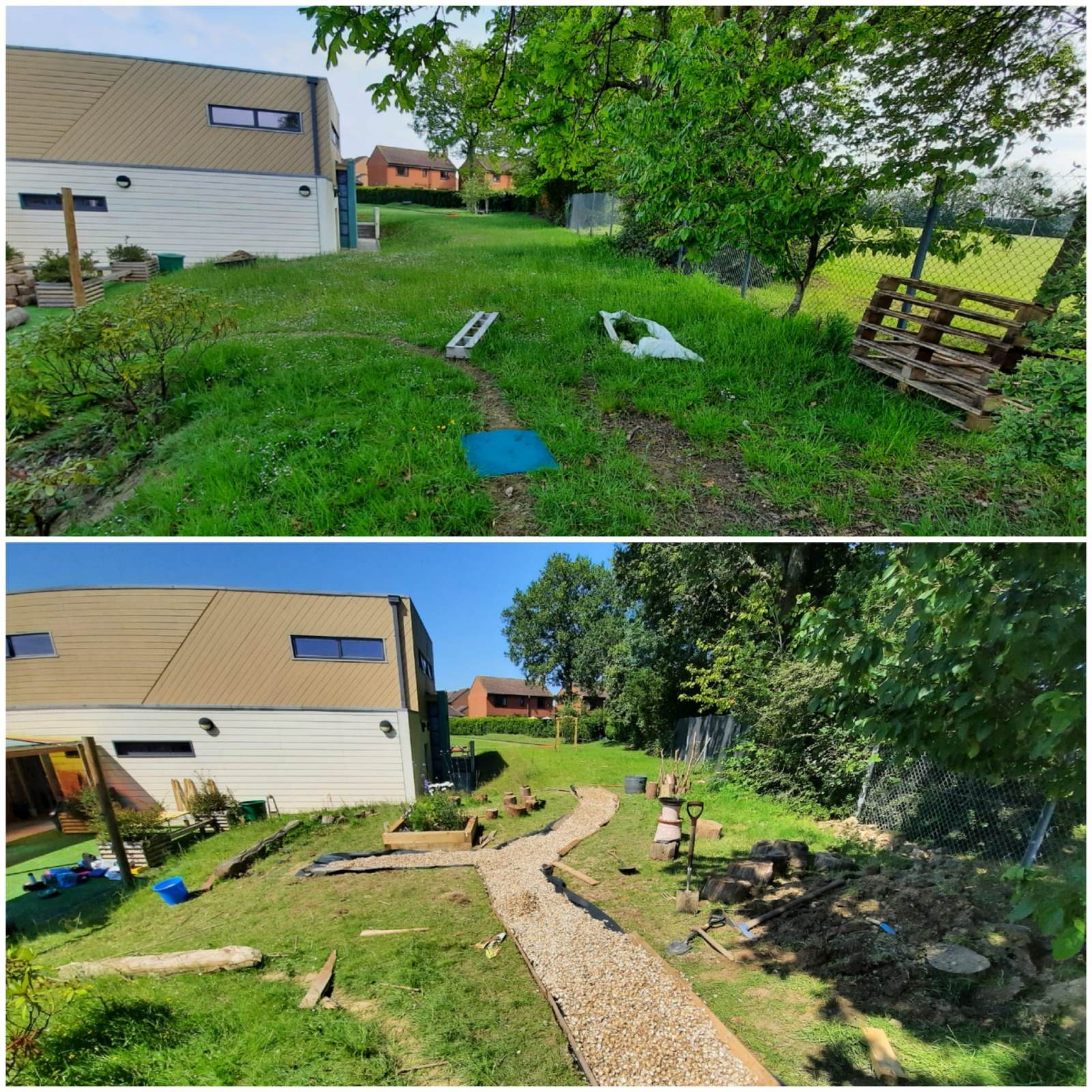 Our Infant classes have tended our vegetable patch to grow their own fruit and veg, with the help of some of our green-fingered parents.